According to the Census Bureau's 2019 American Community Survey, nearly a quarter of the population of the United States speaks a language other than English at home. Although many are multilingual in English and their native language, others have a limited command of English or can't speak it at all.
That's a real problem when it is stacked on top of speech difficulties. The National Institute on Deafness and Other Communication Disorders found that almost 8 percent of kids between 3 and 17 had a voice, speech, language, or swallowing disorder at some point. There's no data on how many of them are also non-native speakers, but, particularly in areas of the country with strong multicultural populations, you know it's a significant number.
Those kids, and adults in the same boat, deserve professional, functional speech-language therapy. And sometimes that requires a bilingual speech-language pathologist. Working with them in their own language brings out the nuance, assists in comprehension, and makes therapy more effective.
Getting Started on the Path to Bilingual Speech Pathology Certification Options
If you're interested in learning how to become a bilingual speech pathologist, you're going to have to lay out some groundwork first.
First and foremost, becoming an SLP requires earning a master's degree, and master's programs only accept applicants with a bachelor's degree.
So you'll need to start with a suitable bachelor's degree.
And the big obvious fact is that you're going to have to learn a second language if you don't speak one already in order to become a bilingual speech language pathologist.
There are a lot of paths to language acquisition. You might already have a second language from being raised in a multilingual household, or if you grew up overseas. You might have rocked AP levels in a foreign language in high school. Or you may choose to major in a foreign language in college.
It is difficult to get to the level needed in SLP without serious immersion, however. Some time studying overseas or extensive placement in local communities using that language is highly recommended.
Enrolling in Bilingual Speech Pathology Graduate Programs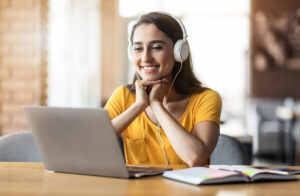 There are many graduate programs today that offer a certification in bilingual speech-language pathology. Most bilingual SLP graduate programs are actually just regular master's in speech-language pathology degrees that simultaneously offer a certificate in bilingual speech-language pathology.
In many cases, the same schools that offer stand-alone bilingual certifications will also allow you to double-up in your master's program and earn both the degree and the certification in the process by going through some additional coursework. And you can always go back and get the certification separately, if you pick up your language skills later in life.
Chances are, you can find a speech pathology graduate program near you with a bilingual certification option.
It's important to pick a program that supports the language you want to specialize in. Most certifications have a handful of elective courses to choose from covering different languages. The focus on what is taught is often regional, however. In the Southwest, you can expect a lot of options in Spanish linguistics. On the West Coast, you may find schools with a broader range of Eastern languages.
Skills to Master in Bilingual Speech Language Pathology Master's Programs
No matter what language you pursue, you need to get all the right skills to call yourself a true bilingual speech language pathologist.
You can ensure you cover the basic SLP training by choosing a program that holds ASHA's Council on Academic Accreditation endorsement. CAA accreditation is important for assuring that all current professional standards are being taught to a high level, and also for obtaining your Certificate of Clinical Competence in Speech-Language Pathology (CCC-SLP). The CCC-SLP eases your path to licensure in most states and makes you a favorite in many job searches.
ASHA doesn't specifically accredit bilingual speech pathology graduate programs, but it does set out standards for bilingual practitioners. They must:
Hold near-native or native proficiency in vocabulary, phonology, and grammar in another language
Understand typical language development patterns for both mono- and bilingual speakers of that language
Be able to administer and interpret diagnostics in the second language
Offer treatment in that language
Recognize cultural factors common among native speakers of that language that may impact services
It's a tall order, but it's what you need to look for in a bilingual certification or graduate program.
What is a bilingual speech pathologist? / What is bilingual speech language pathologist?
A bilingual speech pathologist is a qualified SLP who also has near-native proficiency in speaking a second language. They also have to be competent in code-switching, or seamlessly transitioning between languages in mid-sentence, and have additional skills relating to language learning as it relates to speech issues.
How many bilingual SLPs are there? / What percent of speech pathologists are bilingual?
ASHA conducted a survey in 2020 that found 10,208 certified bilingual service providers, covering 82 different languages. That is only about 8 percent of the organization's total membership, however. There are also likely some bilingual speech language pathologists who are not ASHA members.
Where Can You Find Bilingual Speech Language Pathologist Jobs?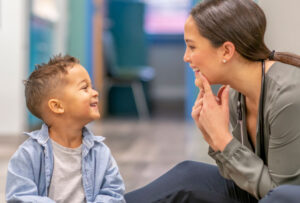 Speech pathology careers can be found all over the country. But bilingual speech pathology openings are most heavily concentrated in areas with large immigrant populations. That tends to be across the American South, Southwest, and in major urban centers around the nation.
According to ASHA, nearly half of all speech-language pathologists work in educational settings. That's just as true for bilingual SLPs. So school systems are a good place to start in your job hunt.
Most jurisdictions don't require any particular credential to verify your bilingual status, but some state educational agencies are starting to require a language proficiency exam for those jobs. You'll need to check with the state and agency where you hope to work.
What does a bilingual SLP do? / What does a bilingual speech language pathologist do?
A bilingual SLP will do everything that a regular SLP does, but with some additional skills and knowledge. They have a better chance of creating a rapport with non-native speaking clients. They also understand how some language issues can either mask speech problems or make you think there is a problem when actually everything is perfectly normal.
What state needs the most bilingual speech language pathologist?
California is the state with the highest percentage of the population that does not speak English at home, with 45 percent of residents being native speakers of other languages. That usually translates into the largest demand for bilingual speech language pathologist jobs, as well. Texas and New Mexico come in second and third with 36 and 34 percent respectively.
What Are Bilingual Speech Language Pathologist Salary Expectations?
According to the Bureau of Labor statistics, in 2020 speech-language pathologists were paid a median annual salary of $80,480.
SLPs in the top ten percent, those with the most experience and highest levels of certification (including bilingual qualifications) earn over $122,790 per year.
You can also check out speech pathologist salaries by state to see what the numbers look like in your neck of the woods.
Do bilingual SLPs make more money?
There is no data that is specific to bilingual SLPs to show that they make more money, but there is strong demand in job listings. Additionally, many SLPs work in education, and, particularly in states with many ELL (English Language Learner) students, school districts often offer bonuses to bilingual employees in general.
<!- mfunc feat_school ->
Understand how to become a professional, certified speech pathologist by learning more about the following online programs. Through these Master's degree tracks, you'll be able to gain the knowledge base and credentials to deliver proactive, direct care. Discover more about your future in speech pathology today.
<!- /mfunc feat_school ->